One of the factors that makes a dive bar memorable is its patrons. An eclectic combination of wannabes, once-wases, and never-will-bes with colorful locals and fun out-of-towners is the recipe for a great dive. It can be in a prime location with a friendly staff, but if you don't have a fun crowd of engaging characters, you may not make the cut.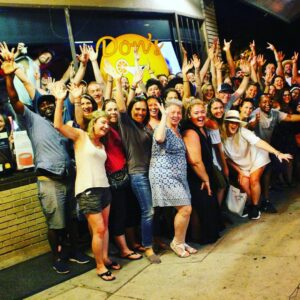 Don's Club Tavern in Denver, Colorado is more than qualified as a dive bar after 73 years of service to the drinkers of the Mile-High City. If you want a quick explanation, Don's is a real bar with real people and offers its patrons good deals on real booze. If I were a professional dive bar critic, I would call the place something like "an authentic bar full of earthy people", but since I am not, I will spare you the flowery language.
If you're a poser or some rich kid looking for Jell-O shots or drinks named Dances with Wenches, Upper Deckers, or Sand in the Crack (I'm not kidding), Don's is not your spot. If you enjoy a shot and a beer, some loud music on the jukebox, and/or you'd love watching sports on one of its multiple televisions, sit down and hang out for a while.
Don's is all about the working man, so they offer what they call Service Industry Specials. Those working swing and graveyard shifts can drop by after work to down a few $4 shots and $3 beers. Or if you want to get slammed on a budget, $2 Coors Light drafts are a nice option.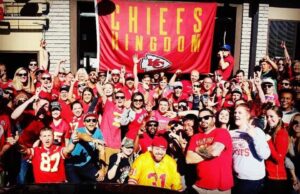 Don's is located in the backyard of the Denver Broncos, but it's well-known for being fan central for the Kansas City Chiefs. If the Chiefs are playing, be certain that the place will be packed with people wearing red and gold. They also offer $4 Chiefs Shots (bartender's choice). The bar caters to fans of the local Colorado State University football team, as well as the baseball Rockies and the hockey Avalanches. The bartenders at Don's love talking sports, so check out their knowledge and enjoy the back-and-forth whenever fans get together.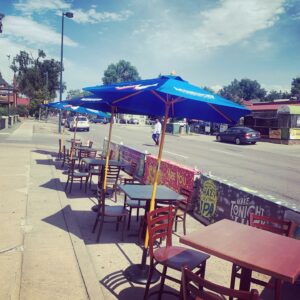 A few other unique things about Don's Club Tavern include the fact that they hold an annual Sausage Fest with free wieners to raise money for an organization called Mountain Pet Rescue. They also have an outdoor patio, and games like foosball (a true lost art) and pool, as well as a rocking jukebox. Legendary bartenders name "Sweet Lou" and "Pretty Jenny" add to the neighborhood vibe; whether they're pouring you cheap libations or asking you to hit the road—they do it all with style.
One patron called Don's an "amusement park for adults" while another described it as a "classy joint full of quality people." That might say it all. If you're in Denver, stop by this celebrated dive bar. (If the Chiefs are playing, get there early and be sure to wear the right gear!)
Located in: Denver, Colorado
Be sure to try: a Chiefs Shot