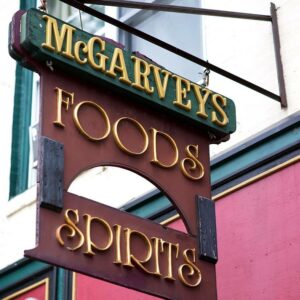 There are a lot of great stories that involve Irish Pubs and almost half of them are probably true. Irish Pubs have appeared in a lot of famous movies, like Good Will Hunting, Black Mass, and My Left Foot. They're known for being fun and boisterous with a lot of singing containing lyrics I can never seem to understand, but that's me.
McGarvey's in Manchester, New Hampshire is changing with the times and that's why they now have a nice fancy web site and have spruced up the place. They also have food that is getting five-star reviews with a re-worked menu that has something for everyone. Featuring flatbread pizzas, sandwiches, burgers, wraps, salads, and snacks that rock. Kudos from customers for their waffle fries, killer wings and an enormous nacho plate prove they have an all-star lineup of bar food classics.
The craft beer selection at McGarvey's is also impressive with more than 20 available, both in bottles and on tap. They have it all: wheats, pale ales, and a ton of IPAs. If you're a beer person, you will find something that you want—even if you're someone who likes unusual brews like a mango pale ale and a blood orange creation.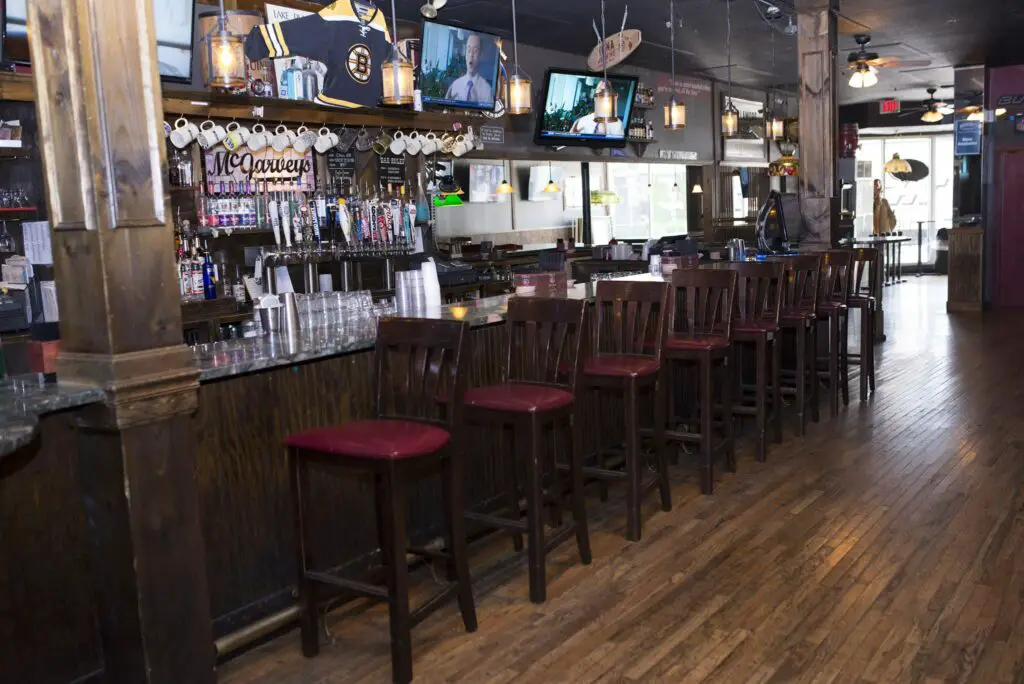 New Hampshire is a very forgiving state when it comes to drinking. Someone told me that the only way to get a DUI in NH is to hit a cop car. The Happy Hours are adjusted to accommodate the patrons' general mood, which is have a good time all the time. Seven days a week, you can drink at great prices, Irish Pub style from 3 to 7 p.m. on weekdays and noon to 7 p.m. on the weekends. In addition, every bartender has their signature drink and they will make it for you just the way you like simply by asking nice.
The place is a New England Patriots bar (which is no shocker), and if you're a Yankees fan, I would stay clear of McGarvey's during baseball season. They have a big dance floor, and in the evenings around 9 p.m. they turn up the tunes so that folks can show off their favorite dance moves, like the Funky Chicken and his little stepbrother The Drunk Duck.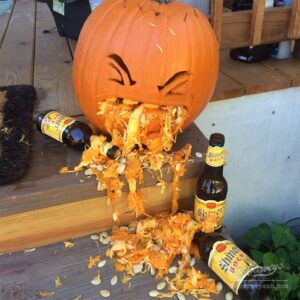 McGarvey's is a fun spot unless you decide to do something dumb or reckless. My Uncle Vic used to say, "Don't do nothing stupid" and I have lived by that code most of my life. From what I read online, the place is "as rough as a badger's ass…but fun and friendly with crusty bartenders and security guys who think they're Mike Tyson."
So be cool and don't act the fool.
There's an old joke that goes like this: "What is the difference between an Irish wedding and an Irish wake?" The answer is "One less drunk." Enjoy a good time at McGarvey's, follow their short list of rules, and you will have a wonderful experience at this iconic Irish Pub.
And don't be that missing drunk!
Located in: Manchester, New Hampshire
Be sure to try: a beer, any beer, all the beer